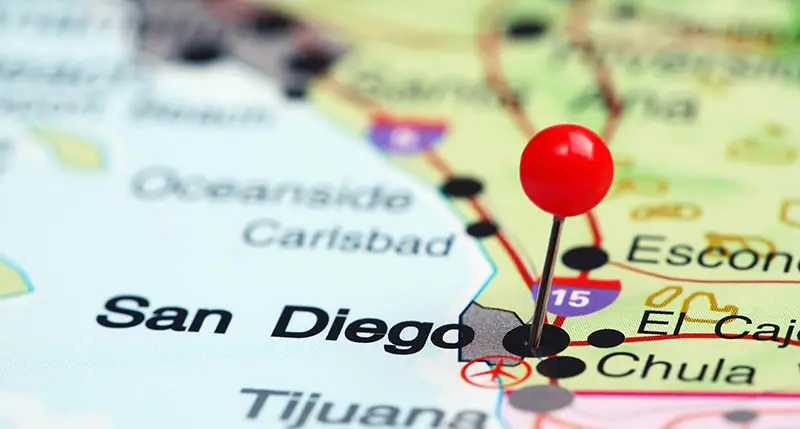 Appear on the Front Page of Google for San Diego Queries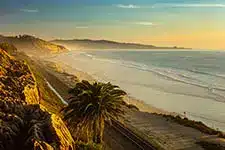 Although it looks more like a small town, San Diego is one of the largest cities in America where thousands of local businesses use online search engines such as Google or Bing to attract more customers.
Targeting for local search terms is proving to be a powerful marketing strategy in 2019 & 2020 so far. Google alone receives over 3.5 billion queries per day, over 80% of which are from local search queries. San Diego is a prime location for local advertising as it has over 1.4 million residents and is home to nearly 136,000 businesses.
How do you tap into this massive pool of potential customers? Search Engine Optimization (SEO). SEO is an advertising strategy that focuses on improving a website's rankings on search engine results. This is critical because over 60% of search engine users click one of the top 3 results across all queries.  To further compare, the #1 ranked website for search queries typically receives over 30% of the visitors for that keyword whereas sites at or below rank #9 get less than 5% of the search traffic. In the digital age, SEO is instrumental to the success of any modern business, especially those in populated areas such as San Diego.
San Diego SEO focuses on capturing local traffic from that huge pool of 1.4 million San Diegans. Digital marketing services can help your website: see more local traffic, convert more visitors into customers, and generate more leads and revenue for your business. Search Engine Optimization can help you place the digital storefront for your business in front of the most people.
CaliNetworks – Helping Websites Gain Visibility in San Diego Since 2001

Optimizing your website for search engine traffic is extremely valuable for any business as it allows you to tap into a massive pool of potential customers who are already somewhat interested in your product or service. When search engine optimization is done right, your website can generate a constant stream of leads because you are highly visible to interested customers from across the web.
With over 15 years of experience optimizing websites, our experienced team of SEO analysts has driven huge results for small-large businesses through services such as:
Search Engine Optimization (SEO) – Researching Keywords, Creating Quality Content, Analyzing Competitors, Auditing Backlinks, Designing a Mobile Friendly Website, Analytics, and Reporting
Pay-Per-Click (PPC) Management – Where SEO focuses on bringing more traffic by improving the website itself, PPC focuses on paid advertising placements that direct traffic onto your pages. Optimizing PPC involves getting as many clicks as possible while using the least amount of budget.
Social Media – Social media websites receive billions of visitors per day. Capture more leads through targeted advertising on Facebook, Instagram, Twitter, and Google+.
Link Building – Showing Google that your site is trustworthy is an important signal in ranking factors. Developing a robust network of backlinks for your domain can help you establish yourself as a quality website that is worthy of being trusted.
Video Editing & Image Creation – Videos and strong branding through images help increase the value of your site's content. A successful YouTube channel can help funnel even more visitors into your domain.
Brand development –  Reach out to more potential customers by targeting interested audiences with Google and Facebook advertising campaigns.
Experienced SEO Strategy for Your San Diego Business
The objective in SEO is quite simple; achieve higher rankings and get more traffic, but the strategy for improving rankings can vary greatly for each website and takes years of experience to execute properly.
Filling the pages of your site with high-quality content is one of the most important aspects of SEO as it can create a cascade of higher traffic and conversions. Better text, image, and video content helps your website: achieve higher keyword rankings, retain users for a longer time, receive more backlinks from trustworthy domains, convert more visitors into customers, and generate more revenue for your business as a result.
Expert Digital Marketing in San Diego is Just A Click Away
If you're looking for experienced help with your website, then give us a call at (805) 409-7700 for a free analysis of your site or quote on marketing services. Increase the performance of your website with San Diego SEO from an experienced marketing team. Most of our clients in San Diego have experienced a >50% increase in organic traffic within a year of signing up for our services. Contact us for more information. Learn more about our services from the menu below: