Dental Marketing Agency
Services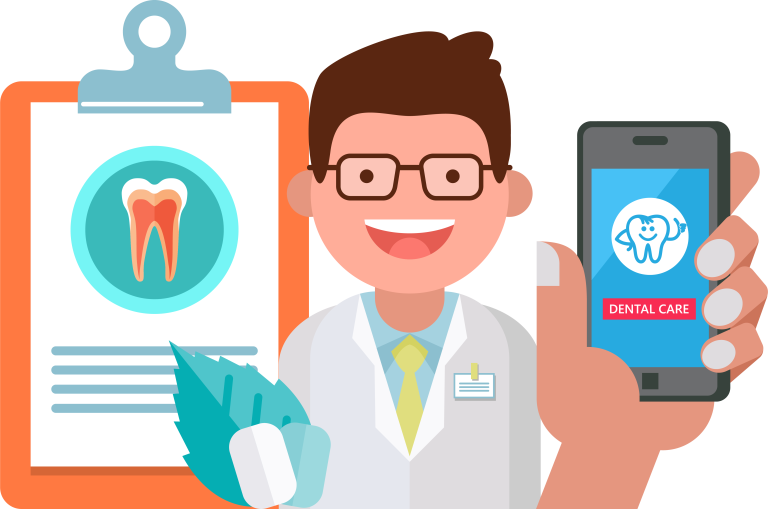 Digital Marketing Services for Dentists
Marketing a dental practice digitally can seem like a daunting task, given the many responsibilities that dentists already have. From social media to paid advertising on Google and Bing, and from SEO to content optimization, investing in improving your dental practice's online visibility can be a substantial commitment. Every dentist wants to attract more patients, build a strong team, and be the trusted provider of dental services in the community. Effective marketing and SEO for dentists can play a crucial role in achieving these goals.
More and more users today are looking for the right dentist through search engines such as Google and Bing, than they have in the past. For much less than the cost of other advertising venues, Search Engine Optimization (SEO) and even PPC can show your business off to a large volume of potential patients by putting your site where it belongs at the top of Google results. Just by having a website for your dental office is really not enough if you want to grow your practice to where it truly belongs.
People are continuing to search for dental offices near them, and as long as this is happening, a proper SEO strategy will jump you at the very top of results and furthermore can help attract thousands and thousands of potential dental patients onto the right pages of your very own website. Statistics show that more than 75% of users don't really search beyond the first page of Google results. It also goes on to state that the top 3 results found on search engines such as Google and even Bing get quite a bit over 60% of traffic from that particular keyword. Let's put it more simply. If you want the right amount of business to keep your dental office thriving, you're going to have to make sure that you're following the right steps when it comes to optimizing your website and wanting it to be shown on not only the first page of Google, but also in the top 3.
Instead of using old marketing methods in order to get more dental patients, the use of search engine optimization (SEO) helps you establish a solid and consistent platform that brings in more patients to your domain. Essentially, leads that are derived from the work of SEO usually show a higher conversion rate into patients than traffic brought in from plain marketing channels. Pretty much, the digital age is upon us. It's here. It's time to absorb it and utilize it for your benefit. Sadly, if you are not using digital marketing for the benefit of your dental practice, then you are absolutely being left behind on the organic exposure and intensely large patient lead base that goes along with a supreme SEO campaign done by real experts.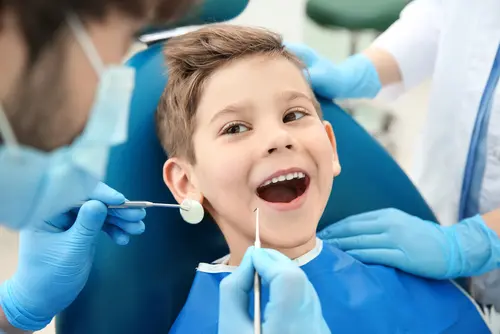 Helping Dental Offices Bring in
More Patients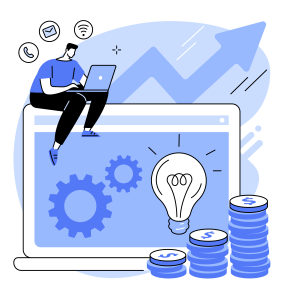 Our team here at CaliNetworks has been deeply involved with the ins and outs of digital marketing for over 15 years. Throughout the years, we have helped countless businesses and dental practices find the right amount of business from their online marketing strategy used by us. Overall, our goal is to not only make the dental office successful through SEO, but also add in the extra component of a beautiful website that will help attract more leads, achieving a strong rate of conversion, and help you get more patients than the year before.
Our clients have had the privilege of more than a 50% gain in search traffic within the first year of using our SEO methods. A strong and precise digital marketing strategy can help create consistent growth for any dental practice and help bring it to greater heights.
For over 15 years, CaliNetworks has developed a great blueprint and strategy in SEO that involves:
The best research into Google's algorithm changes and how we are able to better facilitate these respective changes in our specific advertising techniques.
Transparent and accurate reporting and analysis of all SEO results for your site and competitor sites.
Designing SEO strategies that are affordable and fit within the marketing needs of your company.
Successfully creating a project plan to take over your competitors and executing that plan to the very end.
Affordable Dental Practice Marketing
Generally, our approach to website marketing includes a lot more than simply just SEO itself. It also involves:
Supercharge Your Website Traffic With SEO
It takes time, hard work and efficiency in order to build not only your website but most importantly your digital marketing campaign. By hiring an experienced digital marketing team to look after your online advertising, you will have much more time to properly invest in your dental practice. Giving us the access to help you improve the performance of your website is pivotal. Our years of experience and dedicated strategies in Search Engine Optimization can strike a new chord with your business, one that will last for a long time – and even better, can help you attract a state of continuous growth within a year. Call us today (805) 409-7700 for a free quote.
Why Do I Need SEO For My Dental Practice?
SEO can be an effective marketing strategy for a dental practice because it can help to increase the visibility of your practice in search results and make it easier for potential patients to find and contact you.
Here are a few specific reasons why SEO can be beneficial for a dental practice:
SEO can help to increase the traffic to your practice's website, which can lead to an increase in the number of patients you see.
It can help to improve the user experience for potential patients who are searching for dental practices in their area.
SEO can help to establish your practice as a credible and authoritative source of information in your local community.
It can help to improve the overall online presence and visibility of your practice, which can make it more attractive to potential patients.
Overall, SEO can be a valuable marketing strategy for a dental practice because it can help to attract new patients and establish your practice as a trusted and reputable provider of dental care in your local area.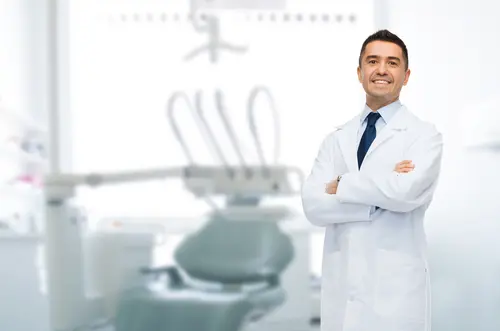 Why Is Digital Marketing Important For Dentists?
Digital marketing is important for dentists because it can help them reach a wider audience and attract new patients. Here are some reasons why:
Increased visibility – A strong digital marketing strategy can increase the online visibility of a dental practice. With more people using the internet to find healthcare providers, a strong online presence can make it easier for potential patients to find your practice.
Cost-effective – Digital marketing can be a cost-effective way for dentists to promote their practice. Traditional and older marketing methods such as print ads and billboards can be expensive, but digital marketing channels like Paid Search Ads, Social Media and Email Marketing can be more affordable.
Build trust and credibility – A professional website and active social media presence can help dentists build trust and credibility with potential patients. Sharing educational content, patient testimonials, and information about the dentist's qualifications and experience can help build trust and establish the practice as a reputable provider.
Targeted advertising – Digital marketing allows dentists to target specific demographics and geographic areas with their advertising. This means that they can focus their marketing efforts on the people who are most likely to become patients.
Trackable results – Digital marketing allows dentists to track the results of their marketing campaigns. This means that they can see which strategies are working and adjust their approach accordingly.
Overall, online digital marketing for dentists can be a powerful tool to attract new patients, build trust and credibility, and grow their practice.