Social Media
Marketing Services
Designing a strategy for sharing the content on your website can be just as important as furnishing your website with high-quality content. A site that is supported with a robust social media outreach can outrank a site with great content. Our digital marketing experts can help you tap into the 2 billion potential customers that actively use social media from around the world.




With over 20 years of experience in SEO, we can help you: manage your social media accounts, support customer's questions with the right answers, engage your customers daily, and bring new ideas and topics to light so your customers keep coming back for more. At Calinetworks, we offer you the chance to gain critical insight into the expert techniques of social media advertisement and how they can: improve the amount of leads generated from your site, bring more traffic to your web pages, and achieve a higher Return on Investment (ROI) from your website.
Social Media sites are a great venue for naturally exposing more people to the content of your website. Advertising through social media is a natural and effective way of increasing your organic site traffic and quality backlink count. This is important because the more quality links pointing to your site, the more Google perceives it as being an authoritative and trustworthy source on your subject matter which will grow your site visibility and earn higher keyword rankings on search results.
Sharing Content is as important as building it
Social Media Paid Advertising – Designing, writing, and posting ads to social media platforms.
Social Media Support – Constant updates and consultation on how to create the most cost-effective social media ad campaign for your site.
Social Media Creative and Strategy – We are constantly analyzing the keywords, target audience, and effectiveness of our campaigns to better use your advertising budget.
Social Media Reporting – The most important insight to be gained is how effective your social media campaigns are, and using this information to design a more effective ad campaign.
Marketing for Multiple Social Media Platforms
We offer affordable social media packages for many platforms including:
Facebook
Instagram
Twitter
Tiktok
Pinterest
Yelp
LinkedIn
YouTube
Our advertising campaigns are designed to target your specific audience and business needs. Historically, our campaigns have: increased site rankings and visibility, grown brand awareness, increased conversion rates, established solid networks of backlinks, expanded customer loyalty, and increased potential to engage customers and generate leads. Don't miss out on your chance to capture extra traffic for your business with the expert marketing services offered at Calinetworks.
Social Media Support and Advertising
Increase traffic and click-through with social media advertising programs that bring new customers to engage with through organic social media channels. Social Media outlets are a unique advertising channel that offers you the ability to target consumers by: age, gender, marital/financial status, or geographic location. According to Moz, Review & Social Media Signals account for nearly 20% of Google's ranking calculation, so establishing brand trust and authority through Social Media advertising channels can be a critical step in improving your organic search traffic.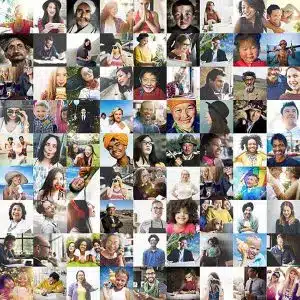 Consistent Growth of Social Media Channels – Case Study #1
In less than 9 months, we were able to nearly triple the page likes and followers of this client on their Facebook page.
Page Like growth in a 9-month window:

Follower Count growth in the same 9-month window:

In this same time period, we were able to grow their Instagram following over 200% with consistent growth week over week.

Improve your social media channels today across multiple platforms with experienced social media management.
What are the benefits of social media for your business?
There are many potential benefits of using social media for your business, including:
Increased brand awareness: Social media can help increase awareness of your brand and what you do, which can lead to more customers and sales.
Customer engagement: Social media platforms provide an easy way to interact with your customers and get feedback, which can help you improve your products or services.
Lead generation: Social media can be an effective way to generate leads for your business by promoting special offers or discounts and encouraging people to sign up for your email list or visit your website.
Cost-effective marketing: Social media can be a cost-effective way to market your business, especially if you have a limited marketing budget.
Increased website traffic: Social media can drive traffic to your website, which can help increase your search engine rankings and improve your online presence.
Improved customer service: Social media allows you to quickly and easily respond to customer inquiries and complaints, which can help improve customer satisfaction and loyalty.
Enhanced customer insights: By analyzing social media data and monitoring what people are saying about your business, you can gain valuable insights into your customers' needs and preferences, which can help you tailor your marketing efforts and improve your products or services.
Improve your Social Media Impact with Expert Services from Calinetworks
Social Media SEO is a great way of recycling and extending the lifetime of the content of your website with minimal effort. Gain a competitive advantage with the SEO experts with over 15 years of experience at Calinetworks. For questions or concerns about general SEO or social media optimization, call our compassionate sales team today at 805-409-7700.