Website Analysis & Competitor Analysis
Gain Insight on Potential Website Improvements
A website analysis service is designed to give clients an in-depth diagnosis of potential site issues and improvements related to SEO elements. A technical SEO audit should provide the information necessary to help you improve your website into a high-quality, high-ranking site recognized by Google.
At CaliNetworks, our affordable audit services can help you organize your site content and find the best opportunities for improving organic site traffic and conversions.
Common Types of Website Analysis
Competitor Research: Exploration of competitor ad campaigns, tactics, and strategy. Close the gap between your site and the top-ranking competitor site.
Content Analysis: Identify which content on your site has room for improvement using critical metrics such as page visit time and bounce rates.
Backlink Analysis: Classify the quality and quantity of links that link to your site.
Traffic Analysis: Understand decreases & increases in traffic data and draw correlations between fluctuations and updates in Google's algorithms such as Panda & Penguin.

More detailed than a quick tool, Our SEO Audits Analyze:
General site structure: URLs
Keyword Research
Competitive Analysis
Local Analysis
Brand Analysis
Page Titles & description tags
PageSpeed & Core Web Vitals (CWV)
XML Sitemap
Site Indexing

JavaScript & Flash Elements
Mobile Rankings
Video Content
Blog Content
International Content
Social Media Content & Strategy
Internal Linking Strategy
External Linking Strategy
Google Analytics data: Conversions and Organic traffic
Website Analysis Reporting
After our in-depth webpage analysis, we will provide you with a full report including potential issues and solutions to improve search engine rankings. This report would include both the prioritized short and long-term SEO recommendations for you to make and would cover topics such as:
Traffic: Comprehensive site performance analysis done with analytics data pulled from Google Analytics or Adobe Analytics. Our reports use third-party software to track and display changes in year-over-year, month-over-month, or period-over-period comparisons.
Rankings: Detailed report on keywords relevant to current campaigns, as well as a broad look at the key terms that track the effect of Google Algorithms and the impact of SEO initiatives.
Content Performance: Extensive analysis done on performance on pages on your site based on the main content of those pages. This section includes metrics such as: rankings and traffic, behavioral statistics such as bounce rate and session duration, and total conversions.
On-page & Site issues: This includes meta tags, canonical implementation, and crawl errors, like bad redirect errors that a bot may encounter when crawling through the website. This section also includes the experience and friendliness to mobile users.
Backlink Report: The backlink report includes details on links acquired, links lost, and possible issues with any links pointing to, from, or within your site. Our analysis can uncover issues with any links including those caused by link buying or negative SEO and offer solutions to fix your link network that can be negatively impacting your SEO and organic search rankings..
Competitor Research: A thorough review of competitors from your business niche and off-site implementations that can improve your rankings. We rank your competitors over time to monitor the effectiveness of their improvements and the effects they have on performance and organic traffic.
Conversions: The most important metric tracked, conversions are the total number of leads a site can generate. We track the number of conversions, their source, and how they behave on your site because these metrics can provide critical insight into understanding the health of your site and where to direct our SEO focus.
Trends relevant to your niche: We alert you when opportunities arise for you to capitalize on trends relevant to your business niche. We will advise you and your team on how to take advantage of keywords or topics by creating new content or updating existing content to increase organic traffic.
Work complete/ In Progress: Stay up to date with our consistently updated reports. We log and report everything that our team is doing in a transparent and executive-friendly manner that is easy to understand.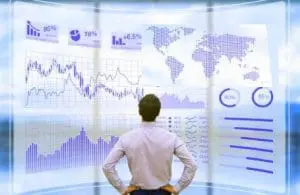 What is a Website Analysis?
A website analysis is a review of a website's performance and effectiveness. It typically involves examining various aspects of the website, including its design, content, usability, technical infrastructure, and marketing strategies. The purpose of a website analysis is to identify any issues or areas for improvement and to provide recommendations for how to optimize the website to achieve its goals.
There are many different tools and methods that can be used to conduct a website analysis. Some common techniques include:
Examining website traffic data – This involves looking at metrics such as the number of visitors, the sources of traffic (e.g. search engines, referral websites, etc.), and the pages that are most popular.
Analyzing website content – This involves reviewing the quality and relevance of the content on the website, as well as its organization and structure.
Evaluating website design and usability – This involves reviewing the layout and visual design of the website, as well as its ease of use and navigation.
Analyzing technical infrastructure – This involves examining the website's underlying technical infrastructure, including the server, hosting environment, and any software or applications that are used.
Reviewing marketing strategies – This involves examining the website's marketing efforts, including any SEO (search engine optimization) efforts, social media marketing, and paid advertising.
Overall, a website analysis is an important tool for understanding how a website is performing and for identifying opportunities to improve its effectiveness.
How do you Analyze a Competitor Website?
To analyze a competitor's website, you can follow these steps:
Identify your competitors – Start by identifying the websites that are competing with yours for the same target audience and keywords.
Examine their traffic data – Use tools like Semrush or Ahrefs to get an overview of their keywords, estimated organic traffic, estimated paid traffic, number of visitors, the sources of traffic, backlinks, and the pages that are most popular.
Review their content – Take a close look at the content on your competitor's website, including the types of articles and pages they have, the quality and relevance of the content, and how well it is organized and structured. See which pages drive the most traffic and where the content gaps are with your website and the competition.
Evaluate their design and usability – Look at the layout and design of your competitor's website, and consider how easy it is to use and navigate.
Analyze their technical infrastructure – Use tools like BuiltWith or Wappalyzer to get an idea of the technologies and platforms that your competitor is using, such as the CMS (content management system), server, and hosting environment.
Assess their marketing efforts – Look at the marketing efforts of your competitor, including their SEO (search engine optimization) strategies, social media presence, and paid advertising campaigns.
By conducting a thorough analysis of your competitor's website, you can get a better understanding of their strengths and weaknesses, and identify areas where you can differentiate your own website and improve your own marketing efforts.
Experience the Advantage of Superior SEO Services with CaliNetworks
Contact us for an affordable, professional SEO experience. With over 15 years of experience in SEO, our analysts are some of the most trusted and experienced professionals in the business.
Call us today at 805-409-7700 and speak to a marketing expert about our available services at affordable prices.