LegitScript Certification
A LegitScript Certification verifies that a business is legitimate & operates legally within the boundaries of its industry. It is a stamp of approval that is recognized by corporate giants such as Google, Facebook, Visa, Bing, and Mastercard.

This certification is required to be able to participate in online advertising across multiple platforms such as Google AdWords & Facebook PPC for companies that are:
Healthcare Merchants
Pharmacies
Providers of Telemedicine
Online RX Eyewear Vendors
Addiction Treatment Centers
Benefits of Being LegitScript Certified
In addition to allowing these businesses to participate in online advertising, the certification is required for most companies who participate in these industries to be able to accept payments from credit card networks including Visa and Mastercard. Without being LegitScript verified, these companies may lose out on being able to accept payment from Visa or Mastercard completely, which have over a billion card holders combined.
Types of LegitScript Classifications
Merchants are filed under 4 main categories at LegitScript which include:
Rogue: Denotes that the primary purpose of the merchant is to engage in some sort of unsafe, illegal, or disingenuous business practices. This can include acts such as selling prescription drugs illegally or making fraudulent sales to customers.
Unapproved: This classification implies that the merchant has an issue with regulatory compliance, but is less of a negative label than "Rogue." Merchants who operate illegally in one area of the world but legally in others tend to fall into this category.
Unverified: This is a relatively neutral classification that denotes a merchant site may be eligible for certification, but has yet to be verified that they comply with regulations through the certification program.
Legitimate: Denotes that a merchant's website is eligible for LegitScript certification & has been verified by passing the criteria for certification.
Fees for Certification by Industry
The pricing for applying for LegitScript certification varies by industry with various tiers of certification based on industry-specific factors.
Healthcare Merchants – Pharmacies & Providers of Telemedicine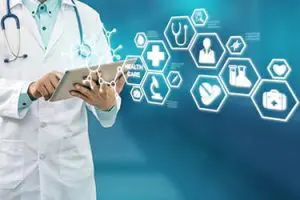 There are 3 tiers of certification for healthcare merchants – Category A, B, and C.
Category A is recommended for merchants that have only 1 facility or do not have a website. This certification costs $495 to apply for and $995 annually to maintain it.
Category B is recommended for healthcare merchants who have more than 1 facility, wholesalers, distributors, and manufacturers of pharmaceuticals. Most merchants would fall into this category. The application price is $745 initially and $1,495 annually.
Category C is reserved for healthcare merchants with the most complex business models such as sterile compounding, nuclear pharmacy, and veterinary pharmacy companies. The cost of this tier of certification is $995 for an application fee and $1,995 for annual maintenance.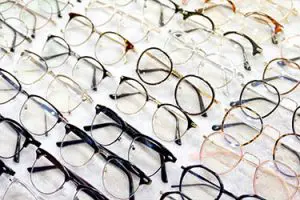 Prescription eyewear providers apply yearly for the iCareRX certification from LegitScript. This type of certification has a one-time application fee that costs $395 for the home page plus $39.50 for each additional URL to be certified. However, the annual maintenance costs for the iCareRX certification is much higher at $995 for the home page, $695 for each additional URL with unique content or DNS information, and $99.50 for each additional URL with similar content or DNS information.
Addiction Treatment Centers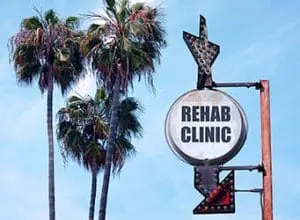 Pricing for LegitScript certification for addiction treatment centers is calculated on a per-facility basis, with a higher volume of facilities costing less to certify as a whole. This is how it is broken down:
| | | |
| --- | --- | --- |
| Number of Unique Facilities | Application Fee Per Unique Facility | Annual Fee Per Unique Facility |
| 1-9 | $995 | $1,995 |
| 14-24 | $945 | $1,870 |
| 25-49 | $895 | $1,745 |
| 50-99 | $845 | $1,620 |
| 100 or more | $795 | $1,495 |
LegitScript defines a unique facility as a distinct corporate entity that a company has that provide addiction treatment services or the number of unique locations that a single corporation has.
Consequences of Unapproved Advertising
While it may seem appealing to circumvent the entire process of getting certification from LegitScript, this can have dire consequences for businesses that need it. LegitScript can deny any future applications to be certified if they find out that a company has paid for advertising on Google or Facebook without proper verification, resulting in a potentially permanent inability to advertise on the largest platforms in the world for those who take this risk.
Apply for LegitScript Verification