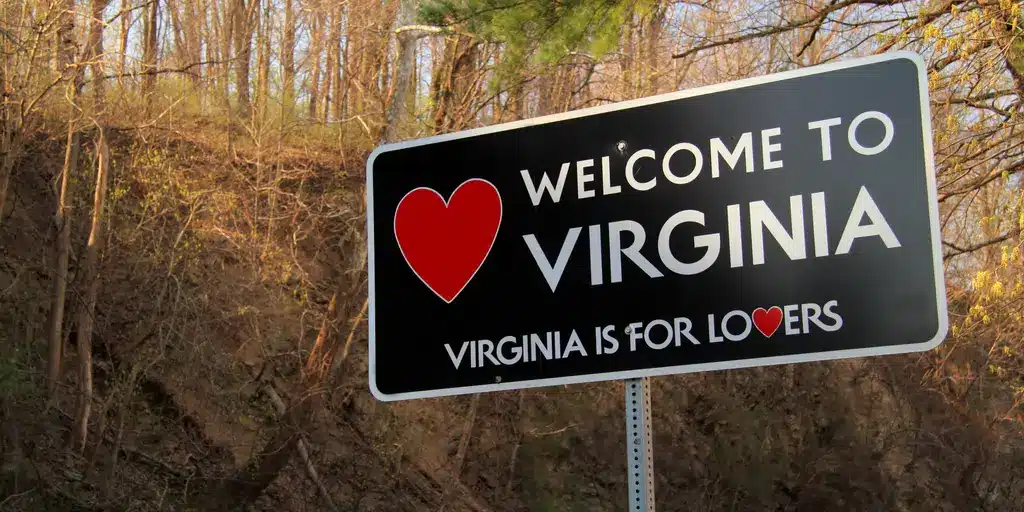 There are over 700,000 businesses in the Commonwealth of Virginia.
If you want to be found by potential customers, you have to be found online. It's not enough to just have a website because customers turn to search engines first, and there are thousands of businesses vying to get to the top of search results.
You need to have a Virginia SEO Company that can help you get to the top of search results in your area. How can you make sure you hire the best company?
Read on to learn 5 tips to find the best SEO company in Virginia.
A good SEO company has a specific approach to gaining search traffic. They have a clear step-by-step plan to get more traffic to your site.
For example, we start working with clients by auditing their SEO. From there we do additional research and develop a customized strategy for each client.
2. Track Record of Results
The only way you can tell if an SEO company is reputable is if they have delivered results for their clients. You want to read online reviews and customer testimonials on a company's website.
You can also ask for referrals from a company before you hire them.
3. Offer a Broad Range of Services
You want to have an SEO partner that understands more than SEO. That will allow them to see how SEO fits into your broader marketing strategy.
They can also integrate campaigns to boost your results. For instance, social media activity is one of the signals that Google uses to tell if a site will be of interest to searchers.
They have the ability to create a social media campaign that will help your SEO and engage your audience.
4. They Don't Guarantee Results
Did you know that there are more than 200 factors that makeup Google's algorithm? These factors all come into play when someone does an online search.
There are many SEO companies that claim to guarantee results, making claims like you'll be on the first page in a month. There is no way to guarantee that.
You should look for Virginia SEO services that offer steady increases in traffic and search results, not instant guaranteed results.
5. They Keep Up With Changes
Google has around 200 factors, but how those factors are weighted are always changing. The company will make minor changes to the algorithm every day and roll out major changes every several months, such as the January core update.
The tactics that worked just a few years ago no longer work. Those tactics could get your site penalized. You need to have an SEO company that understands the latest updates and will develop your SEO strategy based on that.
The Best SEO Company in Virginia
Hiring a company to improve local SEO in Virginia is a big step for your company. You need to make sure that you hire the best SEO company that will deliver results.
Contact us today to learn more about our full suite of local SEO and marketing services.
Search Engine Optimization
Improve keyword rankings and organic search traffic. Get more leads through SEO.
Competitor Research and Analysis
Improve keyword rankings and organic search traffic. Get more leads through SEO.
Keyword Discovery and Selection
Social Media Management Services
Grow your social media, engage with new customers, increase lead gen.
Facebook, Instagram, Twitter, LinkedIn, Pinterest, YouTube

Daily/Weekly Social Media Posts

Targeted Marketing with Ads

Monitoring Social Media Comments
Create a content strategy that works. Copywriting and content creation services.
Webpage Content Structure
Create a new website or upgrade your current site.
Website Maintenance Services

Responsive Design Layouts

WordPress Design and Templates

E-Commerce Solutions / Shopping

Custom Forms for Lead Gen.
Get Managed Website Hosting Services. Fast, Reliable, with a Human to talk to in the USA.
16 CPU Cores, 32 GB RAM, Custom Storage

High Performance SSD Servers

Cloud Setup and Configuration
Americans with Disabilities Act Compliance
Get your website ADA compliant with WCAG 2.1 AA standards
ADA Compliance for WCAG 2.1 AA

Web Accessibility Compliance Audit

3rd Party Widget for ADA Compliance

Section 508 WCAG 2.1 Level AA Compliant

ADA Website Plugins for Management
Need Custom Consulting for Digital Marketing?
We offer custom packages for customers with the needs that have for their websites.
Analytics Audit and Review

Website Cleanup and Optimization

Conversion Optimization Review

Improve Website SiteSpeed
*If there are any questions about specific services, please contact us.
Case Studies for Virginia SEO Services
SEO Case Study #1 – Insurance Company

SEO Case Study #2 – E-Commerce Site

SEO Case Study #3 – Legal Website

SEO Case Study #4 – Automotive Website