Competitor Research & Analysis
Understanding your competitors can be one of the most powerful steps in SEO when it comes to improving your organic search performance in Google, Bing and other search engines. While improving any area of your site can possibly lead to improvements in keyword rankings and visibility, having a clear and direct SEO strategy can have the biggest payoff when it comes to optimizing your website. This is why it's important to look at your direct competitors and perform an analysis on their site and see what type of competitive advantage they have over your website. What keywords do your competitors rank for? What keywords do you not rank for? Why?
Let's say you're Walmart, and you want to know why your sales are slow for organic search. Pulling a competitor keyword analysis report will reveal that Amazon, eBay, Target, BestBuy and Sears are nipping away at your traffic and sales. Are you competitive in your market for organic search?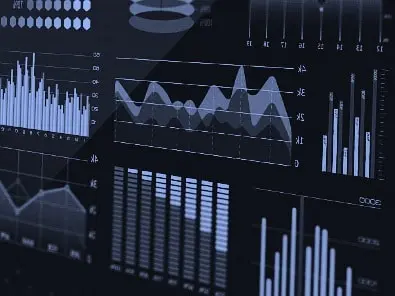 A strategy for SEO can only come from a comprehensive review of your competitors and research into what factors of their website are benefiting them and resulting in them ranking above your website.
From this research, you can better understand the gaps in your content, on page and off page factors like targeted keywords, landing pages, page speed, backlinks, and other areas that you can review in order to improve your website's organic search performance.
With the data that we collect, we can then create a strategy to close the gaps that separate your website and the competition.
Do you have a landing page for the targeted keyword?
Do you have enough content on your website?
Is your content using the right keywords?
Is your content internally linked in an optimal way, based on it's importance?
Are there enough quality links pointing to the website?
With comprehensive competitor research, you are better able to answer these questions honestly and have a better idea of the direction of your SEO roadmap.
Frustrated with your current SEO strategy and feel like you're not making any progress? Then give us a call today and learn how to get your SEO campaign started off on the right foot.
How We Perform Competitor Research
At CaliNetworks, one of the primary services we offer is in-depth competitor analysis. At the beginning of an SEO project, this process generally includes:
Creating a list of major competitors based on a set of keywords important to your website.
Using ranking and traffic tools to understand the size and breadth of your competitors and the keywords they rank for.
An analysis of on page factors including meta tags, the breakdown of content, keywords used, page speed, internal linking, and other items that we check when performing a website audit. In many ways, we look at a competitor's website as if they were a client in order to find their strengths and weaknesses.
An analysis of off page factors like their backlink profile. We take a look at the top pages on competitor sites getting the most links and the top referring domains.
Building a list of keywords that your competitors are using that are not optimized on your website.
Compiling a list of the types of content and referring domains that can be created and optimized to earn backlinks from good sources, improving your link profile.
Creating a strategy around improving the content and link gaps that exist between your website and competitors.
Competitor Research Services Available at CaliNetworks
If you need help in performing competitor research, please contact CaliNetworks either by phone at 805-409-7700 or by filling out our contact form. We specialize in finding the gaps between your website and your competitor's website, and are well equipped to help your site gain a competitive advantage, no matter the size or niche. Call today and ask about our new client discounts!
>> Next Step: Website Optimization
<< Previous Step:  Keyword Research