A clear & understandable website ranks better and converts more traffic
The goal of a website structure is for the search engine spider crawling your website to understand the website's purpose, content, and linking, whether it be to other content on the website or to external high quality sources.
Let's say you own a shoe/footwear store. You sell shoes for men and women. You sell boots, sandals, running shoes, and loafers.  You sell all the top brands.
How do you organize the webpages on your website to best rank for Nike Running Shoes, or Fyre Boots for Women?
A structure audit is aimed at understanding how the current website is setup and finding opportunities to optimize the structure of a website in order to strengthen the relevancy of the main areas of the website through content and link strategies.
CaliNetworks offers website structure audits, regardless of the size of your website, at an affordable price. Contact us today and let's talk about improving your organic search traffic for your website.
Websites Should Not be Built Like Mazes.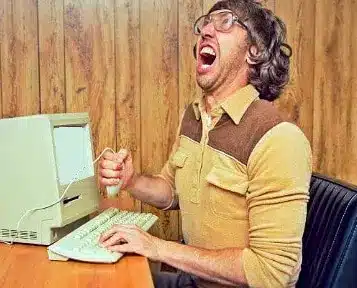 A maze can be a fun way to pass the time. Looking for a way out, trying to find the right path to the exit. A website built like a maze is not fun, can be confusing, can waste someone's time, and have that person searching for the exit (read: back button) and never coming back.
This can happen when a website:
Has too much depth. Pages take multiple clicks to get to from the homepage.
Has poor internal linking that navigate users to irrelevant areas of the website.
Uses important keywords everywhere on a website to appear more relevant (but instead make any one area of the site less relevant).
Has a main navigation that does not have links to pages at the top of the site hierarchy (usually a sign that no hierarchy has been thought about).
A site that is disorganized in the way keywords are used on a website or links pointing to irrelevant pages tend to rank lower in the SERP because the search engine may have trouble understanding what the purpose of the content is or how it would be relevant to a user query.
How We Perform a website structure audit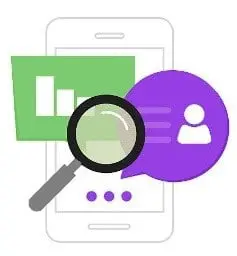 Like with any SEO project, the first step that we perform when creating structure for a website is keyword research. This will include looking at the current pages on the website as well as content that will be created. We will also look at ranking competitors and audit the keywords that use for potential keyword gaps. From this research, we group the common keywords together and put them into separate lists or "buckets". This will form the backbone of our structural strategy.
We then assign keywords to every current page on the site or future page to be written. In some cases, content may need to be added or rewritten to better optimize for a particular set of thematically relevant keywords.
Once the keywords have been assigned, we will create a site map which shows the hierarchal level a page lives on, what other pages connect to that page, and where pages should link and be linked in order to connect them together.
Once we have created a logical site structure based around the most valuable keywords to the website, and have a navigational plan that links the content on the site together in a way that it is easy for users and search engines to find relevant content, the final step is to execute the plan so that it matches the structure we made.
In the 15 years that we have been performing SEO, we have found that an organized structure has improved rankings, traffic, and conversions better than a site with valuable content placed in a disorganized way. If the search engines don't understand how the site is relevant for a user, that site will not rank as well, or at all.
If your website has good quality content, but you are seeing sites with low quality rankings above you, site structure may be an issue. Contact us today and we will review your website, free of charge, and let you know if a poor site structure is your issue.
>> Next Step: SEO Copywriting
<< Previous Step: Website Optimization