SEO Copywriting & Content Optimization
Professional SEO Copywriting will increase Traffic and Conversions of your website
Copywriting is a method of persuasive writing that crea
 tes customers out of readers by presenting content in a captivating and persuasive manner that is also informative.
SEO is the practice of improving a page's rank on Google so that it gets more traffic. The SEO rating aspect is dependent on the relevance, Google's ranking of keywords in your content, and authority, which is the number of inbound links to your site.
So, SEO Copywriting is the practice of improving website content so that it is both entertaining and well optimized to capture more traffic from Google. SEO Copywriting is all about crafting content that solves the problems of your customers while still being constructed in a way that is relevant and authoritative.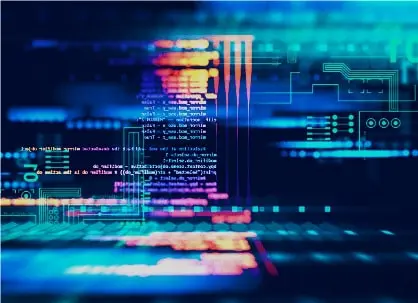 Effects of SEO Copywriting
The most powerful modern marketing strategy for your website is to build the site's content in such a way that others want to share the content on their own. Hire us and get the advantage of having site content that sells itself and builds a history of trust and authority for your brand.
Boost content value: SEO Copywriting can rewrite content to be more grabbing to readers while maintaining the unique and structured voice that brings traffic from Google.
Optimized Landing Pages: SEO Copywriting can ensure that every page has optimized Meta Tags and Descriptions so that all content pages are well built, viable landing pages that pick up more traffic.
Keyword research: Target superior keywords with larger audiences with a professional SEO copywriter.
Competitor Analysis: Get insight on what keywords work for competitors as well as which AdWords campaigns they run.
Effective & focused Call to Actions: Powerful Call to Actions with SEO Copywriters that write precise and persuasive content.
Organic Search Ranking Visibility:

Get Professional SEO Copywriting Help at CaliNetworks
Multiply your organic traffic in days with our affordable services such as: Link Auditing, Social Media Strategy, Website Optimization, or Competitor Research.  Our copywriters can optimize your content to: get your message across, engage your readers, and create powerful selling points that motivate and initiate reaction in your audience. With over 15 years experience in SEO, our certified and expert analysts at CaliNetworks are dedicated to bringing you quick and effective results in the field of digital marketing. Hire an SEO Copywriter today to increase your traffic and conversions! Reach our responsive sales team at 805-409-7700 today for a free quote in copywriting services.
>> Next Step: SEO Site Design
<< Previous Step: Website Structure