Monthly Reporting Services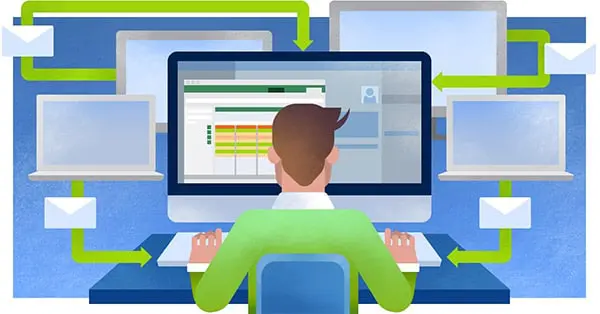 In Search Engine Optimization, there is a massive amount of data that is used to conduct the analytical research from which campaign strategy is formed. There is typically so much big data involved in digital marketing that it can be hard to grasp exactly how all the moving parts interact with each other. This can even be a daunting task for professionals with decades of experience in SEO, or a nightmare for those just starting to learn website optimization.
Getting a handle over the various data points can be a headache and make it difficult to know how effective your SEO initiatives are in having a positive impact on the metrics that are most important to your business. But, if you don't understand what is happening on your website, how can you make valuable decisions on where to allocate your resources to get the highest bang out of your buck?
During any campaign, various on-page and off-page changes to your website will be made, while at the same time, Google is updating their algorithm causing various fluctuations daily. Users will be entering your website from different sources to different areas with some pages performing well, while others not so much. Meanwhile, your website can be linked to & from positive and non-positive areas of the web forming a network of backlinks which can help or hurt your keyword rankings.
Professional Analytics & Reporting
The purpose of our reporting services are to help you achieve a clear understanding of the health of your website.  Our monthly reports focus on tracking the progress of your SEO campaign and aim to keep you informed about the constantly changing search engine environment and how it affects the visibility of your site.
With over 15 years of experience under our belt, we've been around the block when it comes to building insightful reports. We tailor every report so that it includes on page and off page metrics that you find important, our own critical metrics, a list of items that we have completed or are working on, and any other data points that are relevant in showing the progress of your SEO campaign.
We utilize multiple analysts when compiling and analyzing the data for your monthly reports. Having access to many sets of experienced eyes allows us to offer you a more wholistic approach to marketing strategy that is based on the perspective opinions of different marketing experts.

What our SEO Reports Consist of
Our SEO reports consist of both general metrics as well as metrics related to our specific SEO objective for each campaign. We feel that it is important for you to see what we are seeing, so that when we make a recommendation or create a strategy, you understand where we are coming from. Below are a few Key Performance Indicators (KPI's) that we report on:
Traffic – Site performance taken from your analytics software, such as Google Analytics or Adobe Analytics, with period over period or year over year comparisons. We also take advantage of third party software in order to get a more wholistic picture of how and where users are entering the website.
Rankings – A report on the rankings of both keywords important to the current campaign, as well as a broader set of terms that will help us see the impact that Google Algorithms and SEO Initiatives are having.
Content Performance – An analysis of which pages are performing well and which pages are underperforming on your website. We will audit the rankings and traffic, behavior metrics such as bounce rate and sessions duration, and conversions.
On-page and site issues – This may include meta tags, canonical implementation, and crawl errors, like hard and soft 400 errors and server connectivity issues the bots may encounter. This can also include any issues related to slow page speed or sub-optimal mobile experience.
Backlinks – This backlink report consists of links acquired, links lost, and possible backlink issues such as links from "toxic" or low trust domains. If there have been any link issues, either from buying links or through negative SEO, we will report our efforts on cleaning up your site's backlink profile.
Competitor Research – A review of competitors in your niche for both on page and off page opportunities which can be implemented on your site. We will also record the rankings of your competitors in order to assess how they are performing over time and monitor any SEO improvements they make and any effect it has on ranking performance.
Conversions – The heart of any business is the amount of sales, conversions, or leads a site can generate. As such, the amount of conversions, where they are coming from and how users that convert on a site behave is important in understanding the health of your website and where to direct our SEO efforts. Whether you gain leads from phone calls, gain sales from a shopping cart, gain customers through phone calls, or use a combination of funnels to convert users, we will monitor and report these metrics and give our feedback on how to contextualize and improve these metrics.
Trends relevant to your niche – Depending on your website, you may be a niche that is continually upgrading or is affected by news events. We will alert you to any keyword or topic trends relevant to your niche and advise your team on how to capitalize on the trend by creating new content, or updating existing content.
Work Completed / In Progress – You will be kept up to date with everything that our team is doing in a consistently transparent manner. Whether you just want to keep a thousand-foot up idea of what is going on, or want specific details, we will tailor our reports to give you the type of information that would be most helpful to you.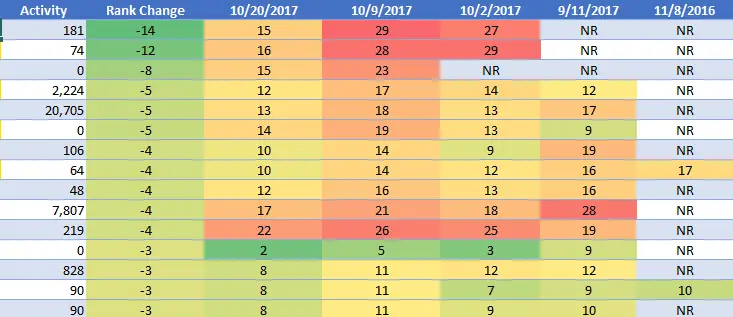 How Often Will You Receive a Report?
While we recommend monthly reporting for most SEO campaigns, if there are certain metrics that you are especially interested in, we are more than happy to create supplemental reports or update the whole report more frequently so that you are constantly in the know.
CaliNetworks – A Great Choice for A Growing Business
At CaliNetworks, we truly care about giving client's the opportunity to understand SEO from our perspective when judging the performance of a campaign and the underlying reasons for the decisions we make. To that end, all of our reports come with an explanation of the data in a way that is easy to read and interpret for business owners of all SEO knowledge levels.
We are happy to answer any general questions you may have regarding marketing or SEO reporting. Call us at 1-805-409-7700 to speak with an expert analysts about our SEO reporting, options, and digital marketing packages that we offer. Improvement for your website is just a click away at CaliNetworks.
>> Next Step: Website Audit Reports
<< Previous Step: Google Algorithm Update History and Penalty Review