Looking to Grow your Business in the San Francisco Area?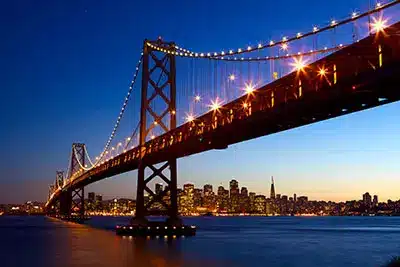 Success In the Bay Area Starts With a Great Website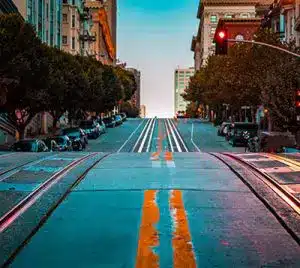 San Francisco and the bay area are great places to live and even better locations for a startup business. Every business can benefit from having a well built website that increases their ability to reach out to and be seen by potential local customers. If you're looking for a cost-effective way to increase the visitor traffic to your website, convert more sales from your site, and generate more revenue from your business then Search Engine Optimization (SEO) is what you're looking for.
SEO is a practice employed by digital marketing professionals to get websites to appear closer to the top on search results pages. Since a majority of online purchases start at a search engine, and over 60% of the traffic for search engines only visit results in the top 3, it is critical that your website is ranked higher than competitors for the keywords that will bring your business sales.
At CaliNetworks, we have been helping San Francisco businesses grow through SEO for over 15 years. Most of our clients have seen a >50% jump in organic traffic within the first 12 months of signing up with our marketing services. Our digital marketing services have achieved big gains for companies of all sizes, from startups to nationally recognized corporations, and allow you to focus more of your time on running your business rather than on marketing strategy.
We have been improving websites since 2001 and offer a number of affordable digital marketing services from the categories below.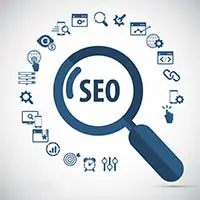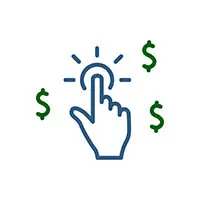 Pay-Per-Click
 (PPC) is an advertising service that focuses on generating traffic for your website through paid advertisements that appear on the top of search results. Cost efficient PPC advertising campaigns can net huge increases to visitor traffic quickly and can be an effective tool for any San Francisco business, but  they also do so at a cost for every visitor that visits your website through the ads. The actual cost per click varies greatly depending on the keyword that the advertisement is trying to show up on. Some of the less popular or less targeted keywords can cost less than $1 per click, where higher volume keywords like dentist or doctor can cost over $10 just to get your ad on the front page of results. Pay-Per-Click campaigns allow your website to jump quickly to the top of search results and allow you more control than with organic search traffic improvements seen with SEO.
With over a decade of experience in PPC, our team of experts understands how to choose the right keywords to target for your San Francisco business, how to write high impact advertisements, and how to get more of your potential customers to see those ads.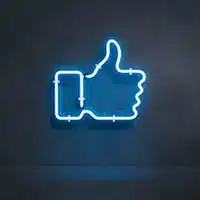 Social Media
  is a great platform for exposing more people to the content of your website. With over 2 million active users per day, social media websites for Facebook, Twitter, LinkedIn, Instagram, and Google+ offer a unique channel of advertising. According to Moz, Review and social media signals account for nearly 20% of the ranking algorithm factors. Marketing through social media outlets allows you to target consumers by: gender, marital or financial status, age, or geographic location.
Establishing brand trust and authority through social media advertising and support is a critical step on the road to success for a San Francisco business. At CaliNetworks, our social media SEO services have established a historical trend of: improving or expanding a website's network of backlinks, driving higher customer loyalty and return sales, increasing the potential to engage customers and generate more leads from your website. If you're looking for expert help with social media advertising or SEO for your website, give us a call at CaliNetworks (805) 409-7700.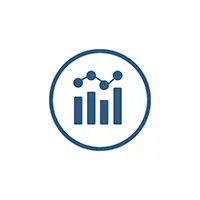 Analytics
  involves the measurement and analysis of tracking data involving the traffic, rankings, and visibility of your website. SEO analytics are crucial for improving the marketing strategies for your website because they can teach you key information about: which keywords to use for your content based on volume and cost of advertising, how to create a more effective PPC campaign using keyword data, and which tasks to prioritize in terms of which will have the highest, and quickest impact on your site's traffic.
At it's heart, the success of your SEO campaign is based off of conducting good research on which keywords to target and how competitors are getting their backlinks and traffic. Analytics is simply the practice of analyzing this data to get a better picture of where your efforts in SEO will be best spent. It is the key to maintaining a cost-effective marketing campaign and always staying ahead of the competition. Get expert help analyzing the data for your traffic from analysts with over 15 years of experience at CaliNetworks (805) 409-7700.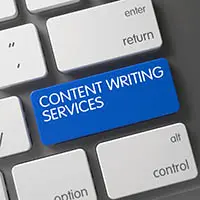 Content services
 involve writing and creating content that: targets the right keywords to rank well, scales well for mobile, avoids being penalized by Google's Panda or Penguin, improves user time on page and conversions with unique and interesting value. Having great content in the form of well spoken, authoritative writing, images, and video is one of the most important factors in how your website is ranked.
For content to rank well, it must appeal to both visitors and Google's web crawlers. The main idea here is being able to create content that is interesting and attracts more visitors while still injecting enough the right amount of keywords to hit those target rankings. At CaliNetworks, our content copywriters have been creating and improving website content since 2001. If you're looking for expert help staying on top of your content creation, then give us a call today (805) 409-7700.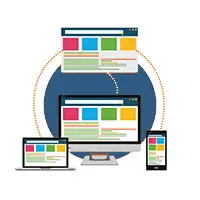 Web Design services focus on the construction of websites in order to create an interactive user experience that inspires customers to convert. With more almost equal numbers of users browsing on phones as with desktop, we understand that it is important to build a website that is dynamic and can adapt to the needs of both mobile and desktop visitors. Web design can also involve the creation of new brand logos and graphics design for your business. With a well built and managed web design, your business could see more traffic, develop more potential leads, and generate more revenue on a daily basis.
Grow your business today with a responsive design for your San Francisco website from CaliNetworks.
Quality San Francisco SEO from CaliNetworks
An excellent website gives your business a remarkable opportunity for growth. Don't let thousands of customers pass by your business every month because of the quality of your website.
The bay area is a beautiful place to establish a name for your business, and we're here to help you. Our 15 years of experience in SEO can breathe new life into your digital marketing campaign and change the way you do business forever. Get the advantage in San Francisco SEO with the expert analysts and affordable marketing services available at CaliNetworks. Call us today for a free website audit or quote on digital marketing services (805) 409-7700.