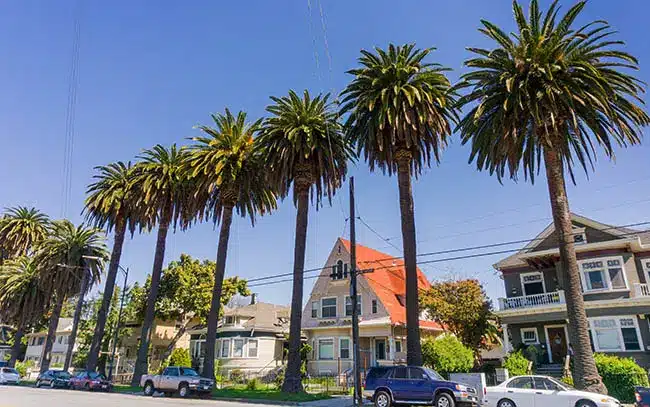 Success in San Jose Starts with a Quality Website
If you're looking for a cost-effective method of increasing the leads, traffic, and revenue of your business in San Jose, Search Engine Optimization (SEO) can help you grow in each of these categories. Search engines are used by billions of users every day, and SEO is a marketing strategy that businesses use to get more eyes on their digital storefront.
With a majority of online purchases starting with a query on a search engine, a website's placement within the results is a critical factor in its success. SEO helps business owners build better websites that capture more traffic and convert more leads by getting them to rank higher on these search engine results. SEO, PPC, and Social Media takes time and needs a digital marketing expert to stay on top of it all.
San Jose Digital Marketing Services
SEO is not an instant process, but can offer huge long-term returns when it's done correctly. If your site is struggling to compete with results from other local business in San Jose, CA, the best time to start improving it is now.
Search Engine Optimization involves: Analyzing Competitor Websites, Researching Keywords, Creating A Mobile-Friendly Site Design, Planning & Implementing High-Quality Content, Auditing Links, and the Detailed Reporting of Results.
Pay-Per-Click (PPC), as its name implies, is a method of paying for traffic clicks to your website through search engine & social media advertisements. PPC campaigns can net immediate traffic, but can often cost more than SEO does in the long run. Depending on the industry, the cost per click for specific keywords can range from cents to tens or even hundreds of dollars. An experienced PPC team can help you identify the right keywords that get you the most traffic for your budget.
Social Media is a growing platform where millions of users interact and search for products every day. Facebook, Twitter, LinkedIn, Instagram, and Pinterest are marketing goldmines that offer a uniquely personal channel of reaching customers and generating leads.
Content services involve creating a content plan that targets the right keywords to rank well by creating value for the user. Quality content includes well-spoken, authoritative writing, images, and video that answer questions that users are searching for.
Analytics involves delving into a website's metrics in order to measure the effects of past efforts and to get an idea of how the site can improve the most. Recording keyword rankings, competitor site updates, and painting the overall trend over time are all part of the analytical process for improving a site. Anyone can find this data, but understanding how to use it can keep you a step ahead of competitors or help you overtake their rankings among search engines.
Web Design services focus on the construction of the website's responsive characteristics so that users from mobile, desktop, and tablet all end up with the same experience when visiting pages of the site. The design also includes optimizing the images so that the site is able to load quickly & smoothly for users across all devices.
San Jose SEO with CaliNetworks
A high-quality website gives your business that much better of a chance to be seen by more users and grow. With over 25 years of combined experience in SEO, our team of experts can help you breathe new life into your site and your business' bottom line. Get reliable help with your San Jose SEO with digital marketing services that won't break the bank. Give us a call at CaliNetworks today for a free quote on marketing services (805) 409-7700.