Grow Your Business with Washington Search Engine Optimization
Search Engine Optimization (SEO) is a set of techniques utilized by digital marketing professionals to modify or create websites in a way that allows the website to rank higher in search results. In modern digital marketing, SEO is a cost-effective marketing method that is employed by businesses across nearly all industries. The focus of SEO is to improve the rankings of keywords on your website to get more of the traffic from those queries and to advertise effectively in a way that captures more potential leads from your local environment.
Washington SEO is critical for the growth of your business because it provides your website visibility in what is potentially the best channel for growing the trust and volume of your customer base – search engine traffic. With online purchases growing, and most online purchases starting from a search engine query, it is crucial for your website to appear in the top 3 of search results where over 60% of search engine traffic lands. SEO can help your Washington business: see more traffic, convert more sales, and generate higher revenue from your website. Your competitors may already be using SEO to get ahead, why aren't you?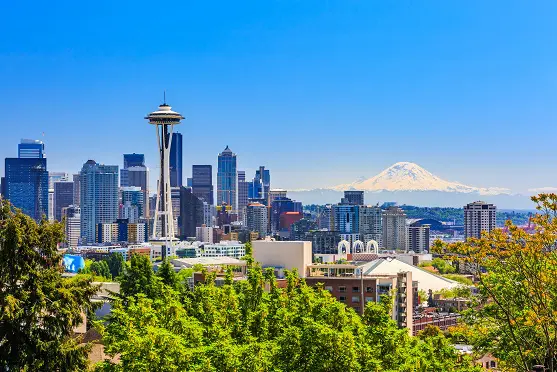 Experts in Washington SEO – CaliNetworks
We have been successfully improving websites since 2001 and have over 15 years of experience in SEO & PPC. Whether your business is located in Seattle, Spokane, Tacoma, Olympia, Yakima, Kennewick, or any other part of Washington, our expert SEO analysts can help you outrank the local competition and reap the benefits of receiving more organic traffic. Many of our clients requesting Washington SEO have historically seen a >50% increase in organic traffic within a year of utilizing our digital marketing services. Outsourcing SEO for your Washington business to us allows you to spend more time running your business rather than stressing out about creating an optimal marketing campaign.
Washington SEO Services Can Improve The Traffic, Leads & Revenue From Your Website
Our goal is to constantly exceed your expectations for the performance of your website by providing Washington SEO services through:
Quality Washington SEO Available From CaliNetworks
At CaliNetworks, we are a small team of digital marketing experts that solidly believe that you should not be satisfied with your website until it generates the sales and revenue that your business deserves. If your Washington business is struggling on the shoulders of weak website performance, then SEO could be your salvation.
Get the marketing help you need to build a professional, high-performance website at a cost that doesn't break your bank from CaliNetworks. Call today and receive affordable guidance from the experts in Washington SEO (805) 409-7700.
Search Engine Optimization
Improve keyword rankings and organic search traffic. Get more leads through SEO.
Competitor Research and Analysis
Improve keyword rankings and organic search traffic. Get more leads through SEO.
Keyword Discovery and Selection
Social Media Management Services
Grow your social media, engage with new customers, increase lead gen.
Facebook, Instagram, Twitter, LinkedIn, Pinterest, YouTube

Daily/Weekly Social Media Posts

Targeted Marketing with Ads

Monitoring Social Media Comments
Create a content strategy that works. Copywriting and content creation services.
Webpage Content Structure
Create a new website or upgrade your current site.
Website Maintenance Services

Responsive Design Layouts

WordPress Design and Templates

E-Commerce Solutions / Shopping

Custom Forms for Lead Gen.
Get Managed Website Hosting Services. Fast, Reliable, with a Human to talk to in the USA.
16 CPU Cores, 32 GB RAM, Custom Storage

High Performance SSD Servers

Cloud Setup and Configuration
Americans with Disabilities Act Compliance
Get your website ADA compliant with WCAG 2.1 AA standards
ADA Compliance for WCAG 2.1 AA

Web Accessibility Compliance Audit

3rd Party Widget for ADA Compliance

Section 508 WCAG 2.1 Level AA Compliant

ADA Website Plugins for Management
Need Custom Consulting for Digital Marketing?
We offer custom packages for customers with the needs that have for their websites.
Analytics Audit and Review

Website Cleanup and Optimization

Conversion Optimization Review

Improve Website SiteSpeed
*If there are any questions about specific services, please contact us.
Case Studies – Washington SEO Services
SEO Case Study #1 – Insurance Company

SEO Case Study #2 – E-Commerce Site

SEO Case Study #3 – Legal Website

SEO Case Study #4 – Automotive Website